★★★★★

The most mind-boggling aspect of the steak by far was its texture and tenderness….Hokkaido Snow Beef was almost as fork tender as a piece of pulled pork.

Food Beast
★★★★★

None of the guests had ever sampled Wagyu beef before, and their responses were priceless. Kobe beef has a super-rich and beefy flavor, and everyone's jaws dropped after taking their first bite.

The Daily Meal
★★★★★

Every bite is un-f*#king-believable.

Esquire.com
★★★★★

Forget the Kobe sliders at your local brewhouse: Kobe beef is dearly priced, exceptionally rare and nearly as counterfeited as Cohibas. To find the real product, look to Holy Grail Steak Co., which sells all manner of high-end steaks, including A5 Kobe beef from Japan. The beef is more white than red, its signature fat a spider web of flavor. The meat melts in the pan and has the richness of foie gras, quite unlike traditional beef.

Cigar Aficionado
★★★★★

There are regular burgers, and then there are these juicy, tender half-pound wagyu burger patties from awesome steak delivery service Holy Grail Steak Co. This 4-pack of wagyu patties (also available in an 8-pack for $49) will literally transform your average barbecue into a culinary event, and we think this makes an awesome Father's Day gift for the dad who loves to grill (and really loves a good burger).

Best Products.com
★★★★★

Whoa!!!! Cooked both strip steaks yesterday...UNREAL!!!!! The flavor, texture, marbling...all out of this world.

Southern Living
★★★★★

The finest selection of Wagyu around.

Robb Report
Steak Nirvana Is Here
As industry dominates commerce and dampens quality, we offer peerless selections unattainable outside ofMichelin-star restaurants and elite steakhouses, connecting the lifework of artisan farmers with the exquisite experience of exceptional steak. At home. So farmers can be farmers, and you can feast like one.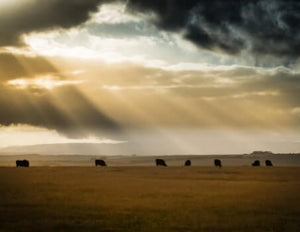 Begin with the Beast
From artisanal American farms to the Prefectures of Japan, Holy Grail Steak Co. delivers the world's most masterfully, attentively, and humanely-raised steaks directly to those who savor the difference. With fanatical breeding, custom feeding protocols, and careful husbandry, Holy Grail producer partners universally honor the Golden Rule of Cow – a steak only tastes as good as it was raised.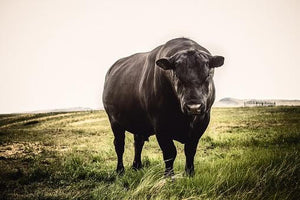 Genuine Kobe Beef
Holy Grail Steak Co. represents the most comprehensive assortment ofA5-grade Japanese Wagyu in the world. Certified by the Kobe-Niku, Holy Grail is your only online source for genuine Kobe Beef and exclusive supplier for Chateau Uenae 's Hokkaido Snow Beef and Private Reserve offerings - perhaps the planets rarest beef. The World's Greatest Steaks, all in one place.