THE BEST STEAKS
DESERVE
THE BEST GRILL
- SCHWANK GRILLS - X - HOLY GRAIL STEAK CO. -
SCHWANK PORTABLE INFRARED GRILL
EXCEPTIONAL STEAKHOUSE EXPERIENCE
Infrared heating technology, revered worldwide for delivering succulent steaks, is Schwank Grills' expertise. Having served the world's finest steakhouses for over 40 years, they now bring this renowned technology straight into homes, making Schwank Grills the best choice for grilling Holy Grail Steaks.
ULTRA-HIGH TEMPERATURES
Schwank Grills shatter the limitations of traditional grills, which only reach a maximum of 600°F. Instead, they touch an impressive 1500°F, ensuring each Holy Grail Steak is beautifully seared, oozing with juices, and adorned with a delicious golden brown crust.
MOBILITY WITH FLAVOR
Schwank Grills carry the exquisite taste of Holy Grail Steaks wherever life takes you. Whether it's the peace of your backyard, the excitement of a sporting event tailgate, the serenity of a camping journey, or a friendly reunion at a friend's house, Schwank Grills transform any spot into a culinary hotspot for savoring your beloved Holy Grail Steaks.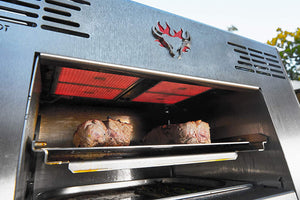 Harness the speed of Schwank Grills to satisfy your steak cravings in record time. Delivering a perfectly grilled Holy Grail Steak in a mere 3 minutes, they ensure a rapid transition from grill to gratification
⚡ IGNITE WITH EASE
The Schwank Grill springs to life with a simple push of an electronic button and swiftly reaches an impressive 1500°F in less than 3 minutes. Equipped with overhead burners that heat from above to thwart flare-ups, this infrared grill introduces a fresh, innovative way to savor your Holy Grail Steaks, whether at home or on the move.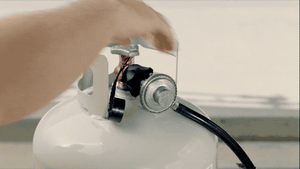 🔥 PERFECT SEAR AT 1500°F
Regardless of your location, Schwank's portable infrared grill will flawlessly sear your Holy Grail Steak at 1500°F in just 60 seconds per side. This method results in a delightful golden-brown crust without compromising the juicy interior of the steak.
💦 SAVOR THE JUICES
Schwank's high-temperature grill brings forth tantalizing meat drippings that you'll surely want to utilize. The handy drip tray collects these flavorful juices, offering an opportunity to enhance your Holy Grail Steak's taste further. Complement the collected drippings with butter, spices, or oils to magnify the flavors even more.
🌡️ ATTAIN YOUR DESIRED STEAK DONENESS
Simply adjust the grill grate and allow your Holy Grail Steak to cook to your preferred temperature, ranging from rare to well-done. Once your steak achieves the desired doneness, let it rest for a few moments while it stays warm in the bottom drip tray.
🥩 INDULGE IN THE FINEST STEAKHOUSE FLAVOR
Relish the enticing golden-brown crust on the exterior and the tender, juicy interior of your Holy Grail Steak. Grill your steak with the same cutting-edge infrared salamander broiler technology previously exclusive to the world's top steakhouses. Now, that premium taste is within your grasp.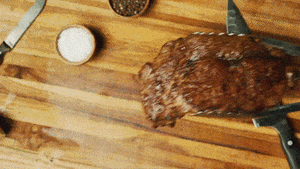 2 products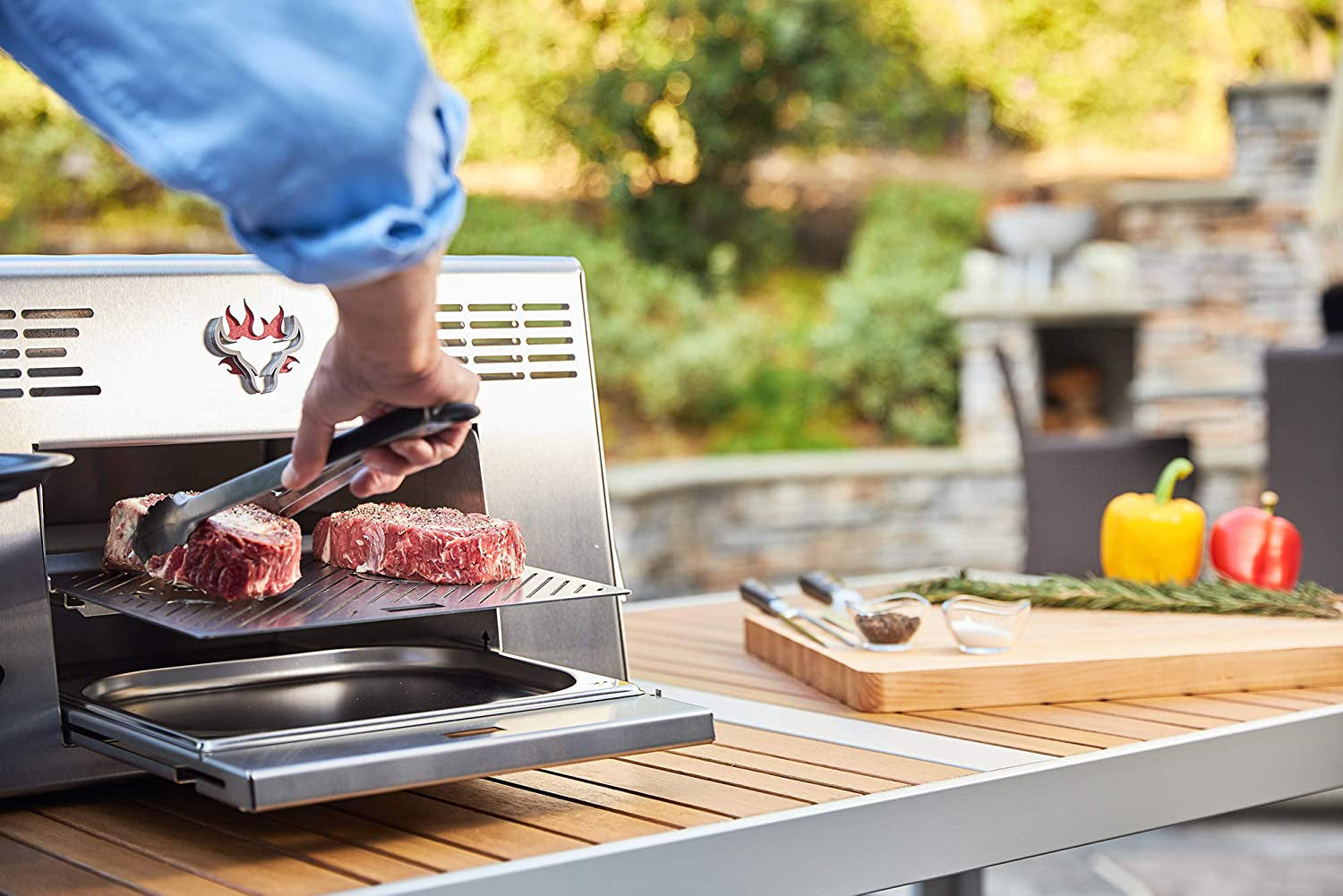 DISCOVER SCHWANK GRILL ESSENTIALS
This handpicked selection showcases the finest offerings from Holy Grail Steak Co., expertly tailored for the superior Schwank Grill. Experience an unbeatable synergy of premium steaks and top-tier grilling, bound to awaken your senses and ignite your culinary passion.